This homeowner was in need of new newel posts. Her cat claimed them and sculptured them.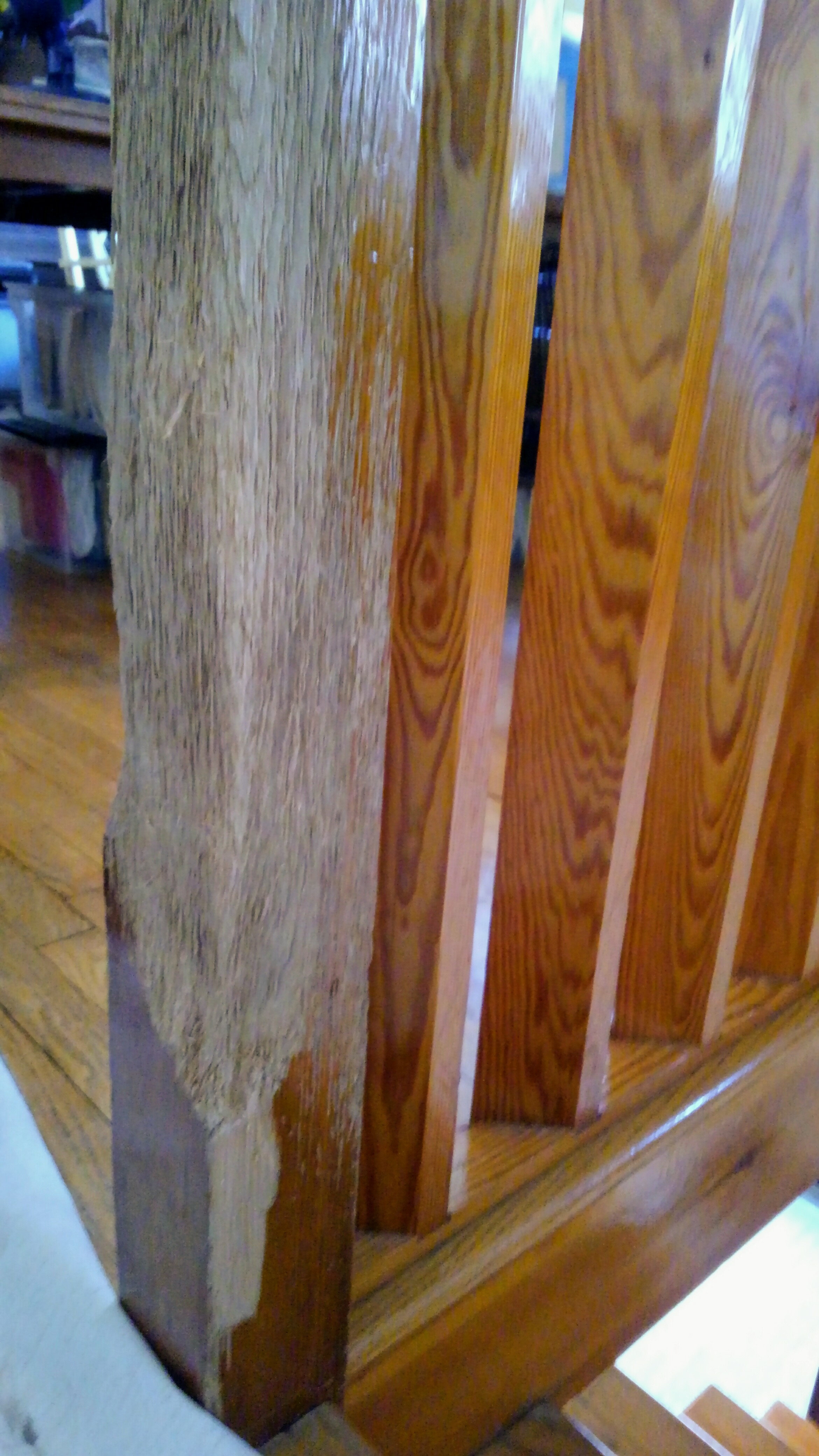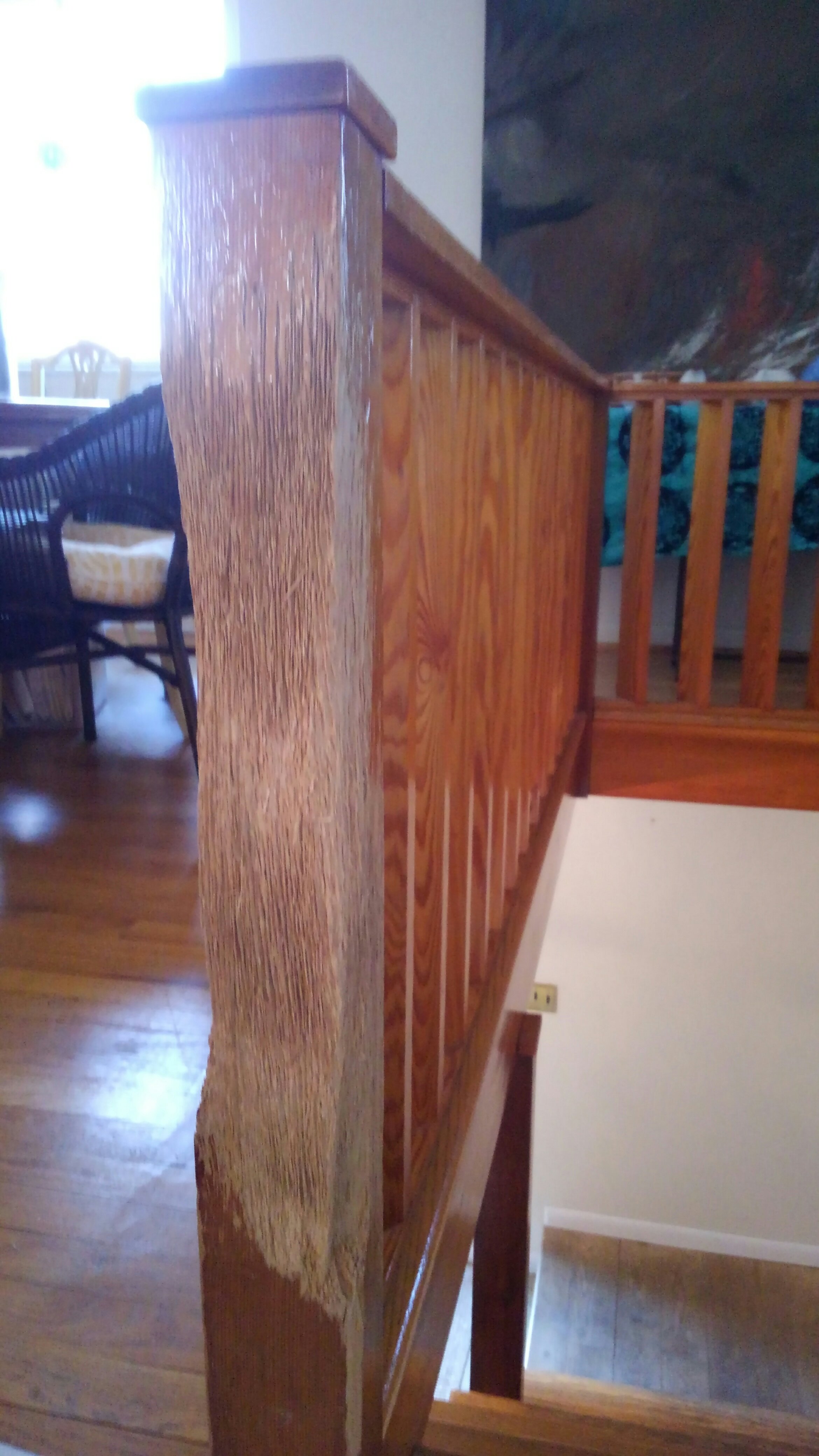 We were able to make them and install them.
We then stained and finished the post to match the rest of the hand rail and balusters. We were able to pull out the old newel posts and insert the new ones.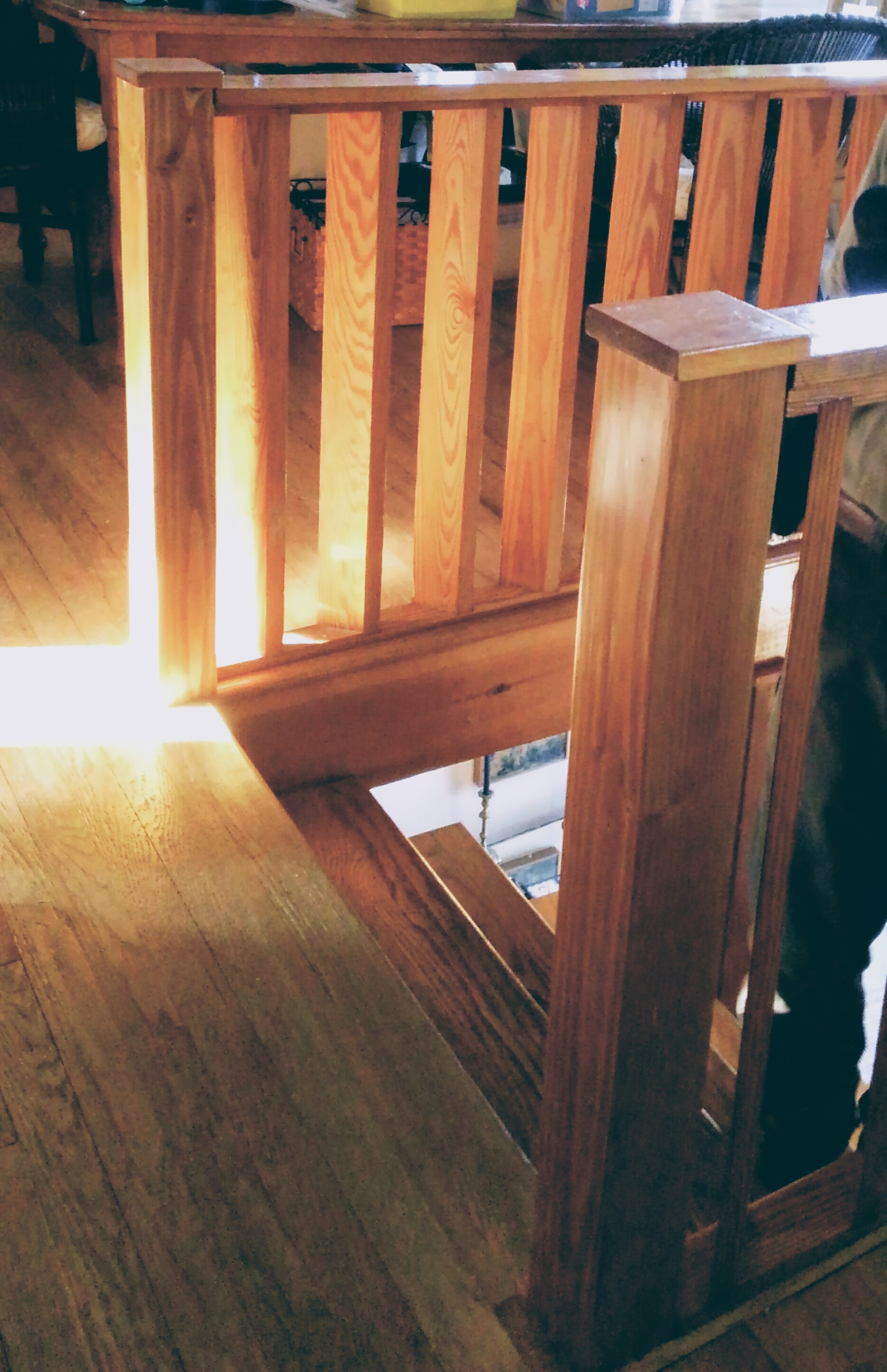 Needless to say, the homeowner put aluminum foil over the new posts to keep the car from sculpturing the new posts.