We were asked to make a rather large island cabinet in an old farm house. The homeowner didn't have much countertop to work, for how big the kitchen was.
We built it so a microwave could fit underneath the countertop. She also wanted a trash/recycle bin cabinet. We got it installed and it fit perfectly with the room.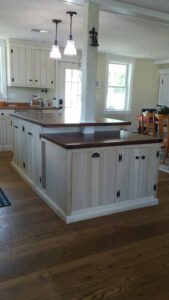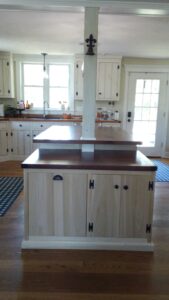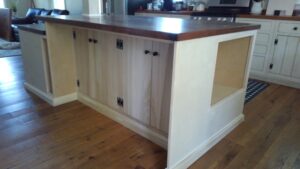 We then were asked to take out the old microwave and install a cabinet for the hidden range vent.