We were asked to build a custom sized desk for a home office to hold 3 computers.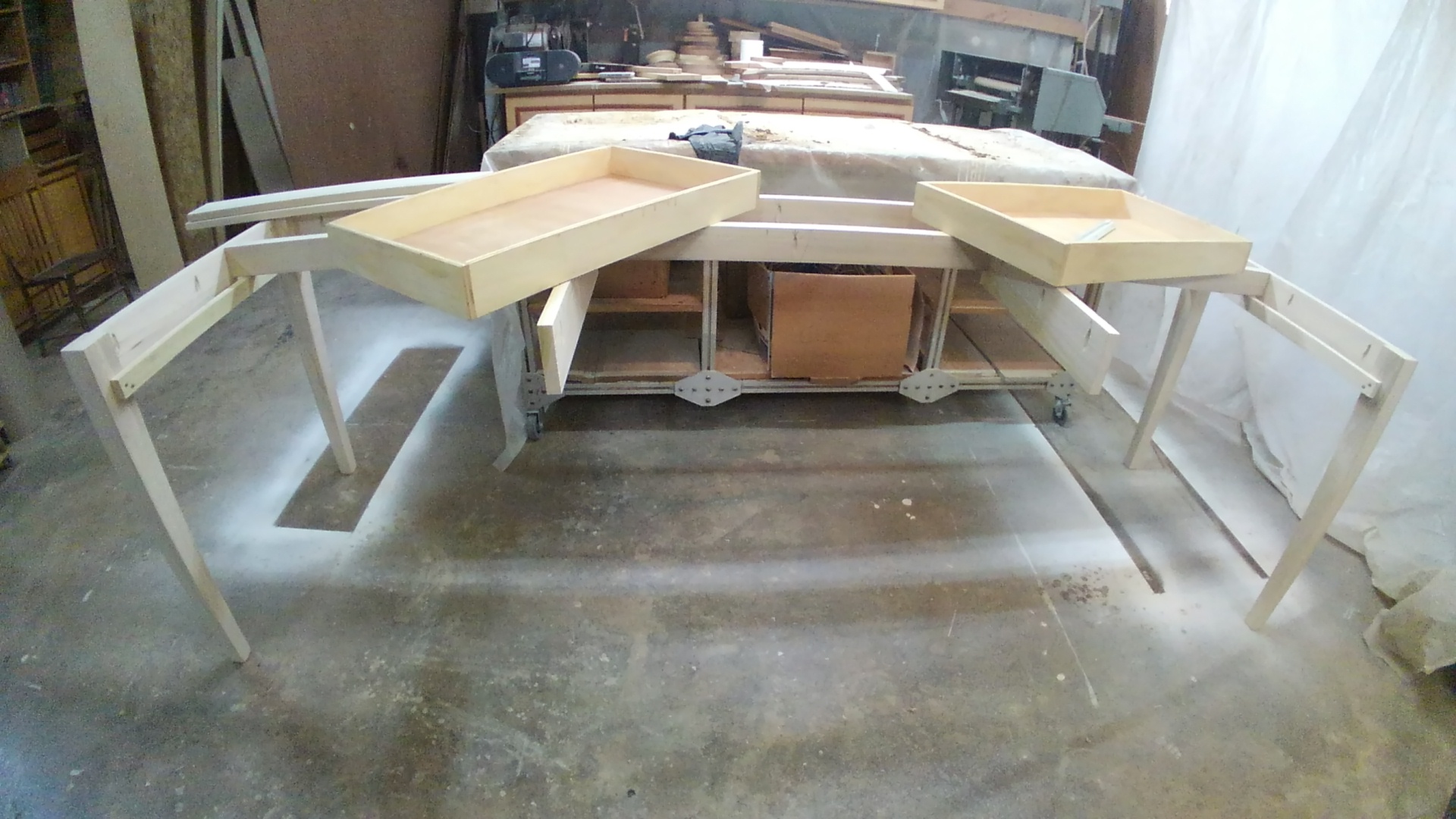 She wanted it painted white.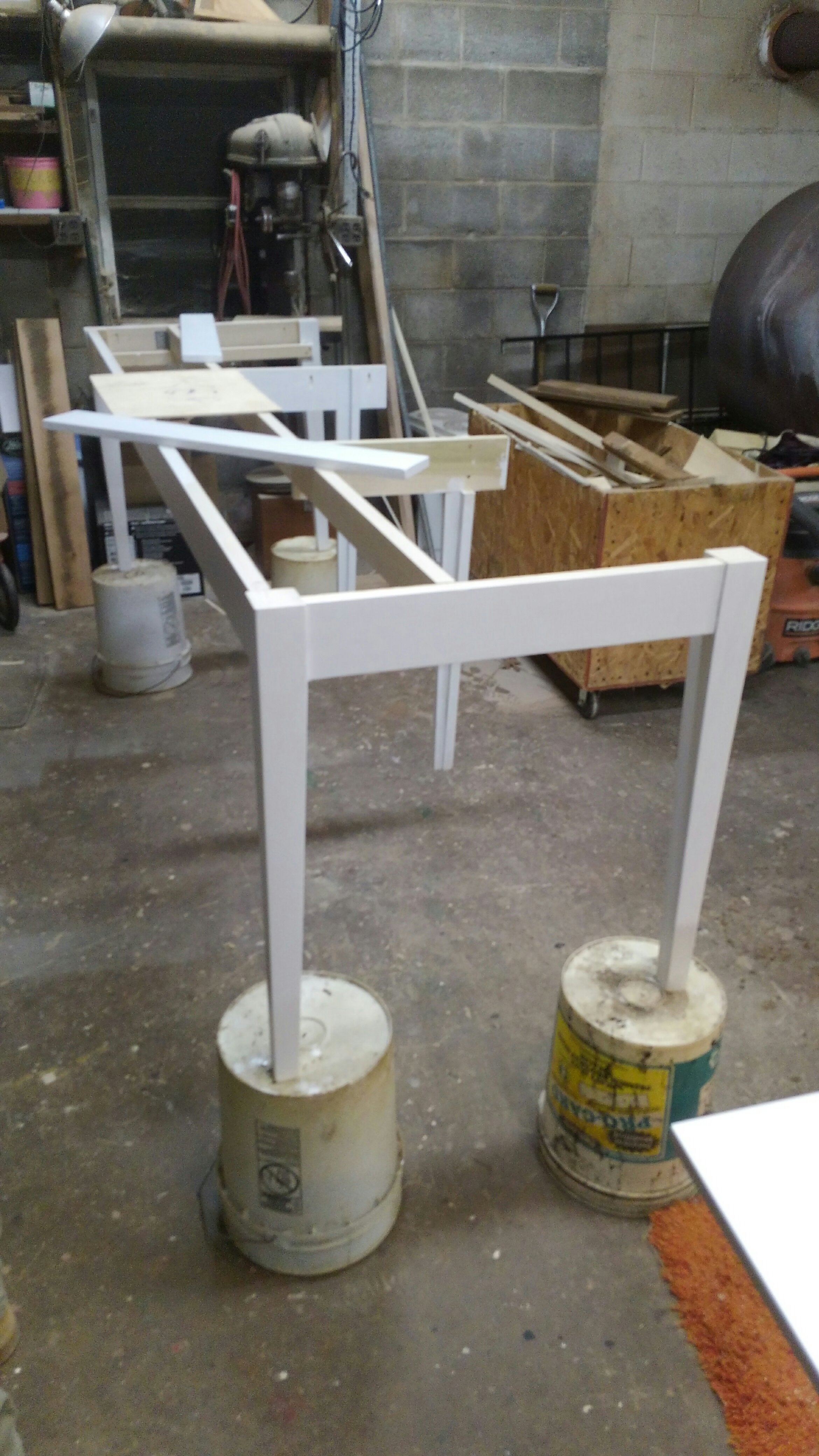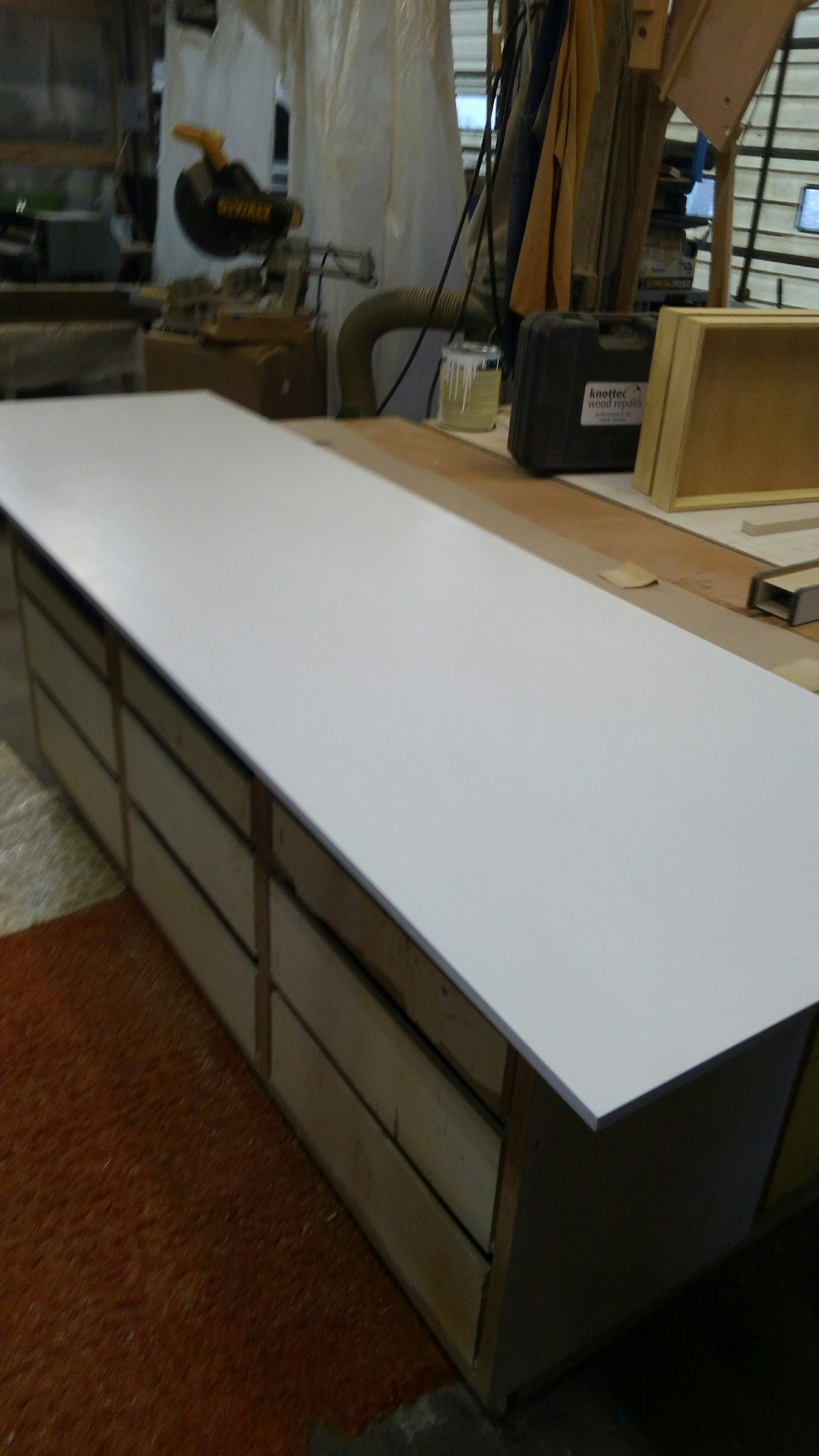 We then assembled after all the painting was done.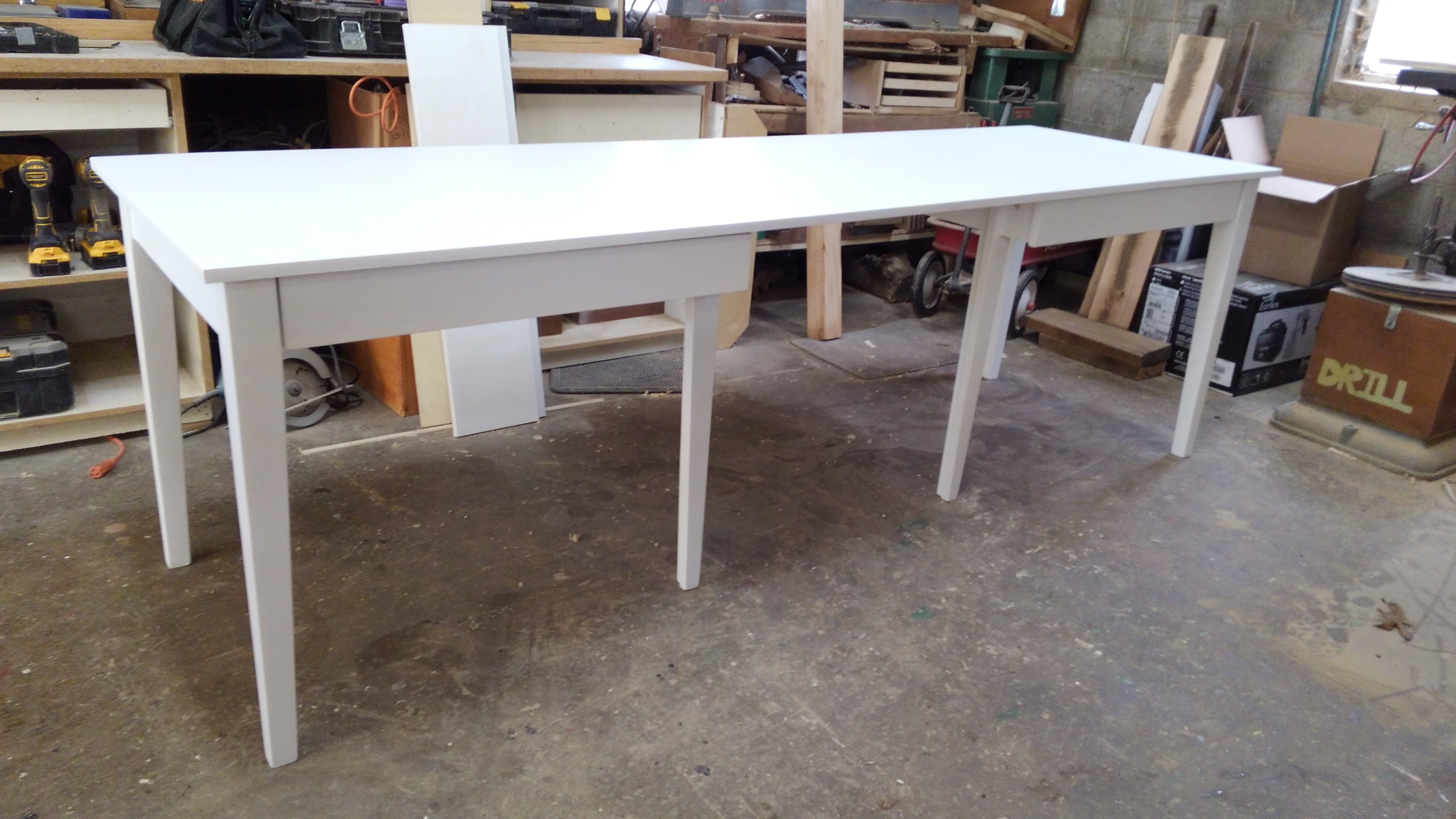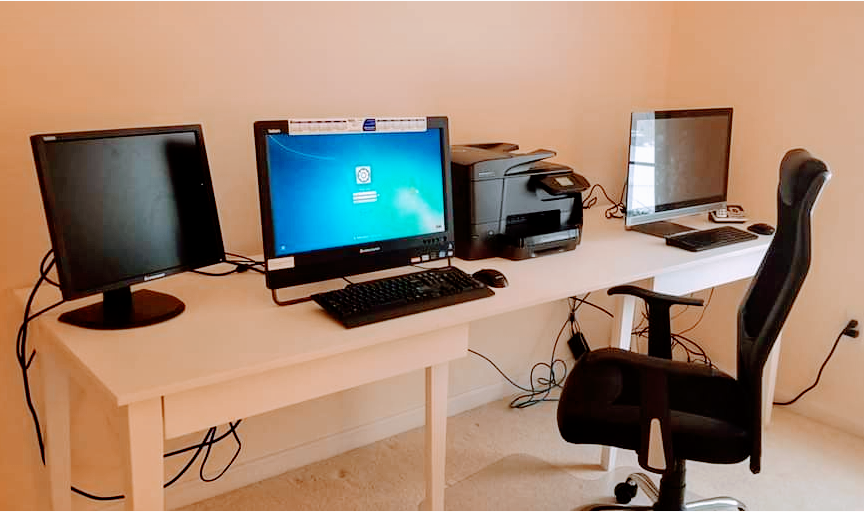 We then delivered the table and put it where the homeowner wanted it placed. Now she has plenty of space to work.