We just got done installing a handrail system that a customer requsted. When he had his house built, he had a standard handrail installed.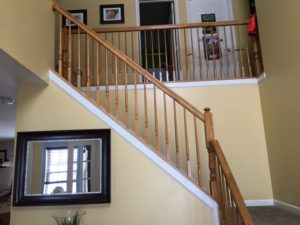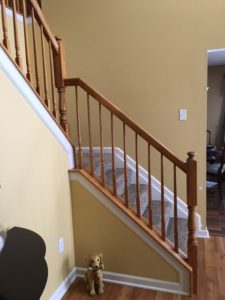 He had envisioned having telescopic, boxed newel posts and straight balusters painted white.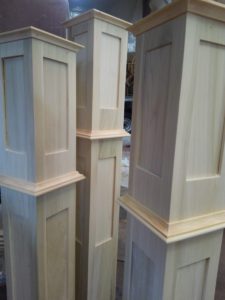 After meeting with him, he decided he wanted walnut handrail and stair nosing with the newel posts and balusters painted white.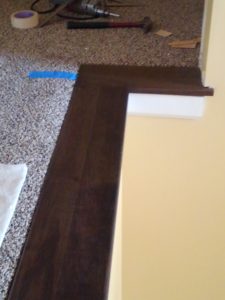 Warren had bought the lumber and started cutting out all the pieces to make 4 posts, of which 2 were large, and 2 were shorter, and 2 face fronts to apply to the walls. He then cut and sized up the balusters to fit the stairway.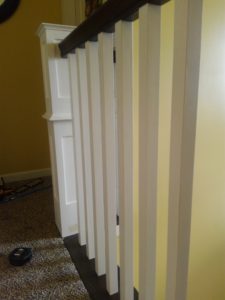 After that, we painted the posts and balusters with the paint the homeowner requested, and stained and finished the rail and stair nosing. Now it is ready for installation.
In one day we installed the top banister an in two days the rest was completed.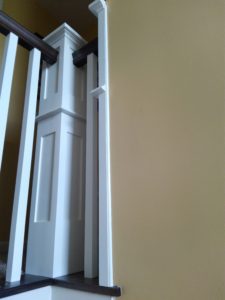 After it was installed, the customer said it is better than what he'd imagined.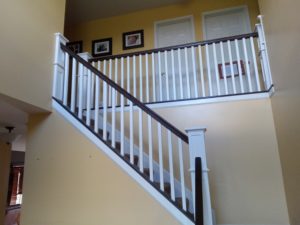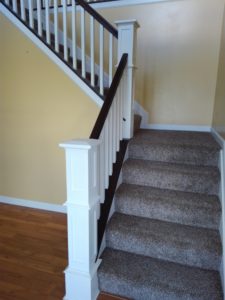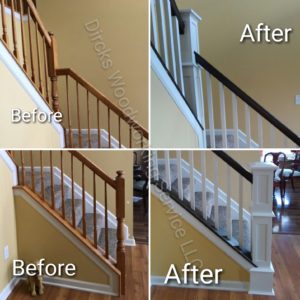 Our goal is to bring your woodworking ideas into reality. If you have something you are envisioning for your home, contact us, we'll do our best help you with it.