A couple asked us to refinish a couple of dressers that the lady had inherited from her grandma.  The dresser was made with solid wood with mahogany, and birds eye maple veneer.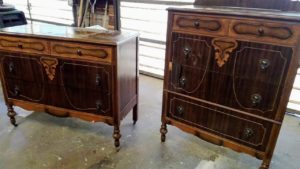 It had a to have a few pieces of veneer replaced and had lot of water marks on the tops.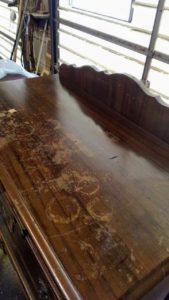 We stripped the old finish off and sanded it, then we applied new finish on them.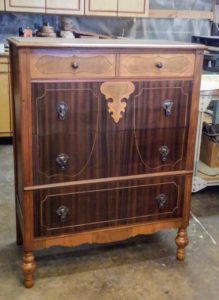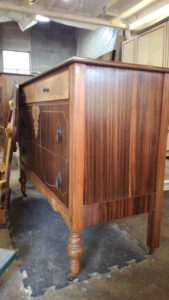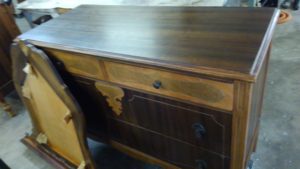 The maple was stained a bit but when we stripped the old finish we left it with the natural color.  The couple is going to use these dressers for their newborn.